KEN WEAVER: Guitarist
Ken Weaver is a gifted, melodic guitarist who began playing guitar as a child in his home town of Wilmington, Ohio. As a young, self-taught guitarist, Ken enjoyed and was keenly interested in learning to play all styles and genres of music. As his style evolved, he discovered that his main passion was for contemporary smooth or fusion jazz.  Ken learned by listening and and playing along with guitarists that influenced and inspired him through the years. In the 1960s he was learning from Eric Clapton, Steve Cropper, BB King, in the 70's and 80s it was Jimmy Hendrix, Earl Klugh, Wes Montgomery, and Kenny Burrell.  In the 90's and beyond he admired Larry Carlton, Lee Ritenour, Robben Ford, Russell Malone,  George Benson, and Buddy Guy.
 
During his formative years Ken performed primarily around his home towns of Wilmington, Xenia, Wilberforce, Dayton, and Cincinnati, Ohio playing music spanning from down home blues to bebop jazz with different musical groups and a diverse group of vocalists. While serving in the Air Force from 1966 to 1970, Ken was one of several musicians selected to travel on a USO Tour of the Far East as the guitar player for vocalists, O.C. Smith, Nina Simone, and Billy Eckstein as they traveled throughout Japan and Korea.

After graduating from Wilmington College in 1973  with a Bachelor's in Education, Ken moved to Columbus, Ohio The first musical group he hooked-up with in Columbus was organist, Alvin Valentine. Valentine's group included Bobby Alston (trumpet), Gene Walker (sax), and Joe Ong (drums) and Ken on guitar. During that time, many national artists would come to town, sit-in with the group as they played weekly at popular clubs known as Club Faces, Needles Eye, The Jazz Living Room, and Stardust Lounge. 

 
One of the most memorable experiences Ken had during that time was performing with the late Hank Marr at the Kahiki restaurant and the Playboy Club in Columbus. The experiences and lessons gained during those years with mentors and tutors like Hank Marr, Alvin Valentine, and Jimmy Foster were invaluable to Ken ,since they gave him tremendous knowledge and helped him honed his skills in the nuances of playing jazz-it was more important to, not just play a bunch of scales but, to "groove with a feel"--this cannot be learned in the classroom.
That gig was followed with a two year engagement at the Kahiki restaurant with the renown organist, Hank Marr.  The venues for playing jazz and blues were plentiful in Columbus, Ohio at the time. For the next three years,  Ken became the lead guitarist for the blues-based Willie Pooch Band which traveled throughout Ohio playing Chicago style blues in local clubs, bars, festivals and corporate events.

Ken's been fortunate to perform with many other fine Central Ohio musicians and musical groups including the late Grover Washington, Rusty Bryant, Jimmy Carter, L.G. Scott, Wilbert Longmire, Jeanette Williams, Mary McClendon, Johnnie Lytle, Joe Hunter, Tony Monaco, Jimmy Foster, Bobby Floyd, Urban Jazz Coalition, Dave Powers, Roger Baccus, Phil Raney, Sabina Tutstone, Bob Mills, Andrew Waters, Adria Shahid, and the Gene Walker's Generations.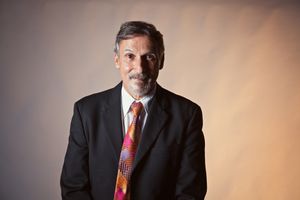 Those were great learning and playing experiences that Ken enjoyed and that made him into a more tasteful, well-rounded, skilled guitarist before starting his own group--The Ken Weaver Trio, with Neal Cobb on drums and Otis Davenport on keyboards and piano.  Ken's trio has played throughout central Ohio at venues such as, The Clock, Courthouse Square, Brownstone, and The Old Mohawk, all in downtown Columbus, Ohio and, Olivia's (New Albany), Fisherman's Wharf (Upper Arlington), and Lindey's  (German Village) to name just a few.  Then in 1996,  Ken collaborated with the very  talented bassist Dwight Bailey and the trio became the Ken Weaver Quartet.  As such, they have been seen and heard at the Jazz & Rib Festival, Creekside Jazz & Blues Festival, the Wooster Arts & Jazz Festival, King Arts Heritage Concert Series, Pickerington Jazz & Rib Festival, Dayton Art Museum Artist Series, Chocolate Nut Cracker Production (Veterans Memorial) and at corporate and non-profit events, private parties, and at numerous clubs and restaurants throughout Ohio and the Mid-West.
Ken Weaver has recorded on his own as well as with other musicians in Columbus, Ohio. With other artists he has done studio work at
Amerisound Studio (
with the jazz group
30 East); John Schwab Studio (
with local artist
Michael Branner)
; and at the
Columbus Music Hall (with the Keith Newton Quintet
). On his own, Ken has recorded two CDs with the
Ken Weaver Quartet
and live video recordings are accessible on
You Tube
&  other websites such as that of the,
Wooster Arts and Jazz Fest, Columbus State "Taste of the Future"
,
Roger Baccus & James (Smooth) Elliot
at
Zanzibar
and
Heritage Concert Series
at the
King Arts Complex
.  In addition to playing guitar, Ken Weaver also enjoys traveling throughout the United States, the Caribbean, and Europe as well as cooking for friends and family.